Thank you for visiting the website of the New York State Neurological Society (NYSNS)! You can use the top menu to discover who we are and how to join as well as find resources for neurologists. Feel free to contact us if you have any questions or want more information!

New York State Neurological Society Networking Reception Women in Neurology!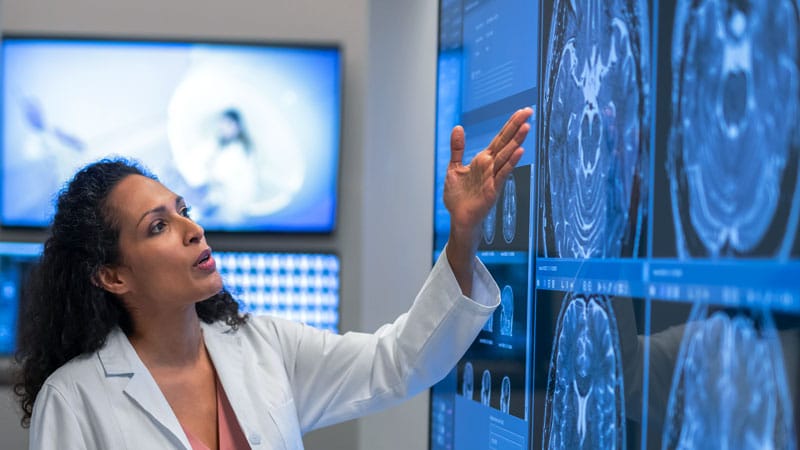 The New York State Neurological Society is holding its first in-person Women in Neurology Networking Reception!  All genders are invited, but you MUST be a member of the New York State Neurological Society to attend this limited space free event.  (Join or pay dues today  HERE! )
When: Friday, November 11, 2022 from 7:00 PM to 10:00 PM EST
We hope to see you there!
---
Submission must be in the form of a PDF
Deadline Extended to October 15th, 2022
Click here for submission guidelines
---
Save the Date for the 2022 Annual NYSNS Meeting!
The latest schedule for the November 12, 2022 Annual Meeting is below:
Join us at 
OUR NEW LOCATION
  — 
New York City's Manhattan Pavilion
, November 12, 2022 for the New York State Neurological Society's Annual Winter Meeting!  A virtual element is also available; look for that link if you can't come in person.
Special Women in Neurology Live Networking Event on Friday, November 12.  You MUST Be A NYSNS Member to attend the WIN Event and Space is Limited.   
Saturday, November 12, 2022  LIVE at the Manhattan Pavilion (Virtual Element Also Available)
7:00 a.m. - 8:00 a.m. Breakfast
8:00 a.m. - 8:15 a.m. Welcome & AAN Updates Mill Etienne, MD, President, NYSNS
8:15 a.m. - 8:45 a.m. Gender Minority Health in Neurology and Headache Medicine  Anna Pace, MD, Mount Sinai
8:45 a.m. - 9:15 a.m. Neurogenetic Disorders: Advances in Diagnosis, Risk Assessment, and Therapeutic Prospects    Margaret Elizabeth Ross, MD, Weill Cornell
9:15 a.m. - 10:15 a.m. An Update on Assessment of Therapeutic Management of Cognitive Decline in Patients with MS   Andrew Goodman, MD, University of Rochester
10:15 a.m. - 10:30  a.m. Coffee Break with Exhibitors
10:30 a.m. - 10:45 a.m. MLMIC Update on NYS Medicolegal Issues  John Lombardo, MD,  Chief Medical Officer, MLMIC
10:45 a.m. - 11:45 a.m. The Janice Wiesman, MD Memorial Lecture: Update in Epilepsy  Jacqueline French, MD, NYU Langone
11:45 a.m. - 12:45 p.m. Lunch with Exhibitors
12:45 p.m.- 1:45 p.m. Poster Abstract for Students, Residents, Fellows   Fawaz Al-Mufti, MD, Moderator
1:45 p.m. - 2:15 p.m. Update on Movement Disorders   Jill Farmer, DO, Global Neurosciences Institute
2:15 p.m. - 3:15 p.m. Women in Neurology Career Panel  Melissa Rayhill, MD, Moderator: Sweta Goel, MD, Private Practice; Lindsey Lair, MD, Industry; Tracey Milligan, MD, Academic
3:15 p.m. - 3:30 p.m. Coffee Break with Exhibitors
3:30 p.m. - 4:00 p.m. Headache Update  Cynthia Armand, MD, Albert Einstein
4:00 p.m. - 4:30 p.m. Stroke Update  Bruce Ovbiagele, MD, USC
4:30 p.m. - 4:45 p.m.  NYSNS Annual Meeting and EXHIBITOR PASSPORT DRAWING FOR PRIZES -- MUST BE PRESENT TO WIN!  
4:45 p.m. - 6:15 p.m. Neurostakes Residency Competition   Charles Esenwa, MD,  NYSNS Board, Master of Ceremonies
---
We Fought for Our Residents and Fellows . . . And Won!
Thanks to the initiative of the NYSNS Board, medical residents and students are now included in the Healthcare Worker Bonus (HWB) Program. NYSNS asked for a cooperative effort around the State, and organized medicine made sure that our legislators heard. Now it's time to learn more about the program HERE. A webinar on the topic is available HERE. The qualifying resident/fellow must work for a qualified employer, be in an eligible title listed, and receive an annual base salary of $125,000 or less (excluding any bonus or overtime pay paid by the employer). There are other qualifications too. There is also an email address (NYSWorkersBonus@health.ny.gov) and call center at (866) 682–0077. Review the Frequently Asked Questions regarding the HWB Program for the latest information.
Tell the Governor
Ask Governor Kathy Hochul to veto the wrongful death bill that could raise doctors medical liability premiums by 40 percent. NYSNS has taken a stand, and you can help by sending an instant message to ask Governor Kathy Hochul to veto the Wrongful Death bill. Click HERE.
Once you've done that, don't stop. Ask Governor Hochul to sign A.879/S.8113, which would prohibit an insurer from denying a claim or pre–approval request unless the reviewing physician was board–certified or board eligible in the same or similar specialty as the physician recommending the treatment or managing the condition. The reviewing physician would also have to have a New York license to practice medicine. Click HERE. You can also help gather evidence to show the impact on patients who have been delayed or denied care because of a health plan's clinical review performed by a physician outside the specialty area of care. Take this quick Survey.
Stop Steep Medicare Cuts
Because of provisions due to expire at the end of this year, physicians face an over 8% cut in their Medicare payments for 2023 unless Congress again takes action. Late last year, organized medicine persuaded Congress to delay a "perfect storm" of payment cuts that would have totaled 10%. Before 2022 ends, we are asking Congress to do the following: Extend last year's 3% temporary increase in the physician fee schedule; provide relief for a planned, additional 2023 budget neutrality cut (1.5%); end the statutory annual freeze; provide an inflation–based update for the coming year; and waive the 4% sequester that's required due to the other, non–Medicare-related legislation. To weigh in, go HERE.
Tip of the Hat
A timely editorial published in JAMA Neurology and written by a member of our board, Charles Esenwa, MD, calls for greater focus on health equity in global and regional neurological associations. Check it out HERE. (PS, his co-author, Bruce Ovbiagele, MD, is speaking at our Annual Meeting.)
Free CME — Don't Miss This MS Opportunity
The Board of Directors of NYSNS wanted members to be aware of this free CME opportunity from the National Multiple Sclerosis Society. ECHO MS increases the capacity of neurologists and other healthcare providers to diagnose and manage individuals with multiple sclerosis. This CME program follows Project ECHO's evidence-based tele-mentoring model and establishes a peer-to-peer knowledge sharing network. Each ECHO MS session features a brief didactic and two case discussions. The goal of ECHO MS is to improve overall health outcomes for individuals with MS. ECHO MS provides 12 CMEs and is a dynamic professional learning community for neurologists and other healthcare providers. The ECHO MS cohort begins in September and ends in March. The 60-minute virtual sessions take place twice a month and meet during the lunch hour. A Hub Team of experts review relevant MS information and participants present cases for discussion. The result is a high yield learning experience that promotes collaboration between academic MS centers and general neurology providers. Check it out HERE.
Where's NYSNS?
The Society will be in new quarters as of August 24, 2022. Look for us at 246 West 38 Street, Ste. 501, New York, NY 10018–9089. Same phone number and same e–mail.
Latest MLMIC News
Check out the latest MLMIC news from the Society's endorsed medical liability insurance company. It's a scary world out there, and physician safety, not to mention physician wellness should be a priority. Check out what MLMIC has to say about it in The MLMIC Insider, HERE.
Job Postings
The New York State Neurological Society welcomes job postings. The charge is $150 for a 60 day listing. There is no charge to post fellowship positions. Contact us: NYSNS